Simple, Quick & Easy
Custom Invoices, Estimates, Purchase Orders & Credit Notes are now a few clicks away.

Sync Anywhere, Simplified Reports
Sync on all of your devices – Mobile, PC / Web & Tablets. Get in-depth reporting for your business.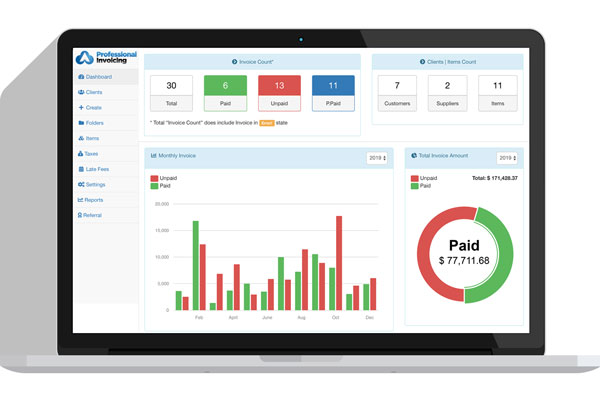 Affordable Invoicing for All
Whether you are an entrepreneur, professional, service provider, contractor, small or medium business owner we have got you covered.

---
Instantly Share & Print

Create small pdf documents instantly. Share or Print documents using multiple options.

Team Management

Add multiple users. Built in user access controls.
Excellent Support

We value our customers. We treat them like our team members. Do we need to say more?

Data Security

Data is securely syned and stored in the cloud using industry standerd SSL encryption.
Offline Mode

The application also switches to offline mode when your device isn't connected to the internet.

Customizations

Custom ids, payment options, late fees, signatures, fonts, colors, watermarks & much more.
Late Fee

Assign optional late fees to the invoices with variable term types such as Daily, Weekly, 15 days and Monthly.

Credit Note

Create credit notes with few clicks. Shortcuts to create and apply credit notes. Get separate credit notes actionable boxes on your documents.
Delivery Note

Generate a Delivery Note of an invoice in a single click . Delivery Notes can be shared and printed just as easily as any other document.

Watermark

Create a long lasting impression on your clients. Choose from various industry-specific watermarks to make your documents look more professional.
Discount

With Professional Invoicing, you have the option to give discounts on products. Discount can be item level, invoice level with options for before or after-tax as well.

Client/Company Signatures

Capture client signature online or offline. Create a unique identity by printing custom company seal or sign of your business.
Tax control

Add single, multiple or group taxes with ease. Set default tax for quick access. Get reporting on each individual or collective taxes for the financial year.

Adjustment

Rounding off has never been easier. You can add adjustment row in your calculations for quick round off. Adjustments help you keep your payment transactions simple.
Multiple Currencies

If you are doing business with the clients living in different countries, then you can use separate currencies for your documents. Get separate reporting for individual currencies.

Receipts with Images

Assign receipts with images to an invoice. Categorize receipts such as travel expenses, meals, etc. Add receipts as an item in a document and apply tax on them and much more.
Shipping

Multiple shipping addresses are now at your fingertips. If your customer has a business address in one state, but you're shipping goods to another, you can easily specify that right on the invoice and for your records.

Custom Invoice IDs

Use custom invoice IDs as required by your business. Use alphanumeric identifier or prefixes, its your choice. This is a perfect way to keep your customers, their accounts & your business in order.
Smart Payment System

Our smart color coded payment system helps you track & organise payments. Easily remind customers for their pending payments. Offer your payment options & terms to your customers.

Disclaimer

If your business has a standard disclaimer to share with every customer, you can print it in the footer section of every invoice. Protect yourself and your customers from misunderstandings or miss-information.
---
Economical Invoicing for all
From services, contractors, professionals to small or medium businesses – We have a plan for everyone.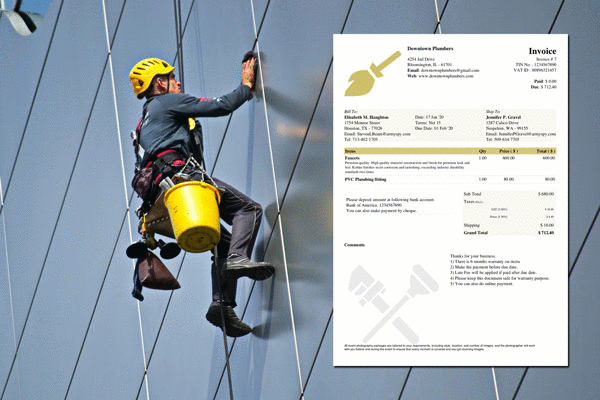 Cloud Sync and Offline Mode
With Professional Invoicing all of your information is synced automatically in Real-Time. The app also works in offline mode when you aren't connected to internet.